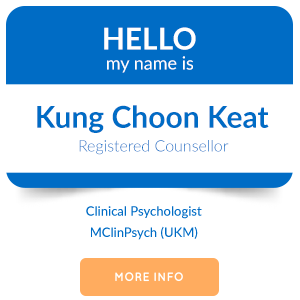 Ms. Kong Shiau Ping is a registered and licensed counsellor under the Lembaga Kaunselor Malaysia (LKM). Currently, she is a part-time counsellor at the school and psychological consultation centre. Previously, she has been a lecturer at a private college in Kuala Lumpur, she was actively involved in conducting workshops on campus to promote mental health awareness.
She provides individual, couple, family and group counselling and psychotherapy. She has broad experience working with children, adolescents and adults, also has experiences dealing with psychological concerns like depression, anxiety, obsessive-compulsive disorder and child development issues.
As a counselor, she believes that counseling is a journey that helps individual to explore and grow. Everyone in the process of growing up, more or less will encounter some difficulties or pressure. She regularly incorporates the person-centered approaches in her work to cultivate the individuals' courage and ability to face the problems in life, also foster healing and self-growth through the empowerment.